LDraw.org runs contests and challenges on a monthly or quarterly basis.
Model/Scene Of The Month contests, are part of this program which intends to select every month (if there are enough candidates) the best Digital LEGO Model and Scene, made in LDraw format.
There are other contests like Part Of The Month (POTM) which runs monthly and The RAytracing CHALlenge (RACHAL) wich runs on a quarterly basis. For more details, read here.


The MOTM winner for January 2008 was a TECHNIC model, which is not very common, so I decided to make here an highlight for this.

It was an Hooklift Truck with Crane, by Norbert Taxberger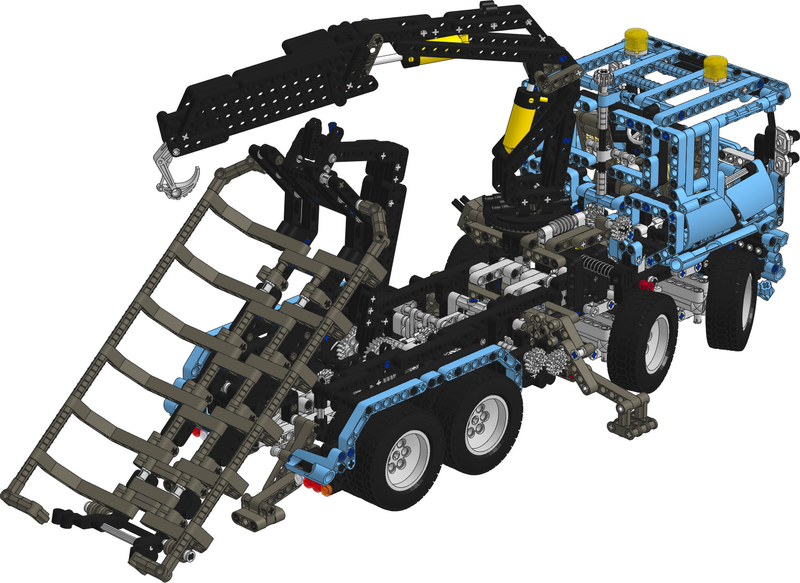 Below some images from the model real brick version, with a less controversial color scheme...
Source: LDraw.org