After having released,


Isogawa Yoshihito published now, three new books to complement
his collection of books
. These illustrate many building techniques and examples of TECHNIC solutions, mechanisms, etc... that you may need to use at your own creations.
The original name in Japanese is "burotsuku de tsukuru kikai no hon" which translates into "How to build machines with bricks".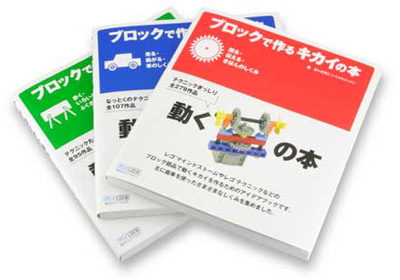 These are based on the PDF book "Tora no Maki", but got more examples with LEGO MINDSTORMS NXT motors and explanations were added to the previous edition with images only (although in Japanese).
The new books are,
You may find
here
, the several books contents in English and order them through this
website
.
Most of the images are self explanatory, so you don't need to care about the Japanese characters...
For a a larger review on these books, please refer to the
original post
at 'The NXT STEP" from Jim Kelly.