Earlier this year, Conchas wrote about LDraw.org's January Model of the Month: every month or so, the LDraw.org Committee selects one digital LEGO MOC to be displayed at their homepage.

TECHNIC models don't usually manage to become Models of the Month, so it's noteworthy that yet another one gets featured: this time it's the Prinoth Leitwolf with Power Functions, by Han Crielaard.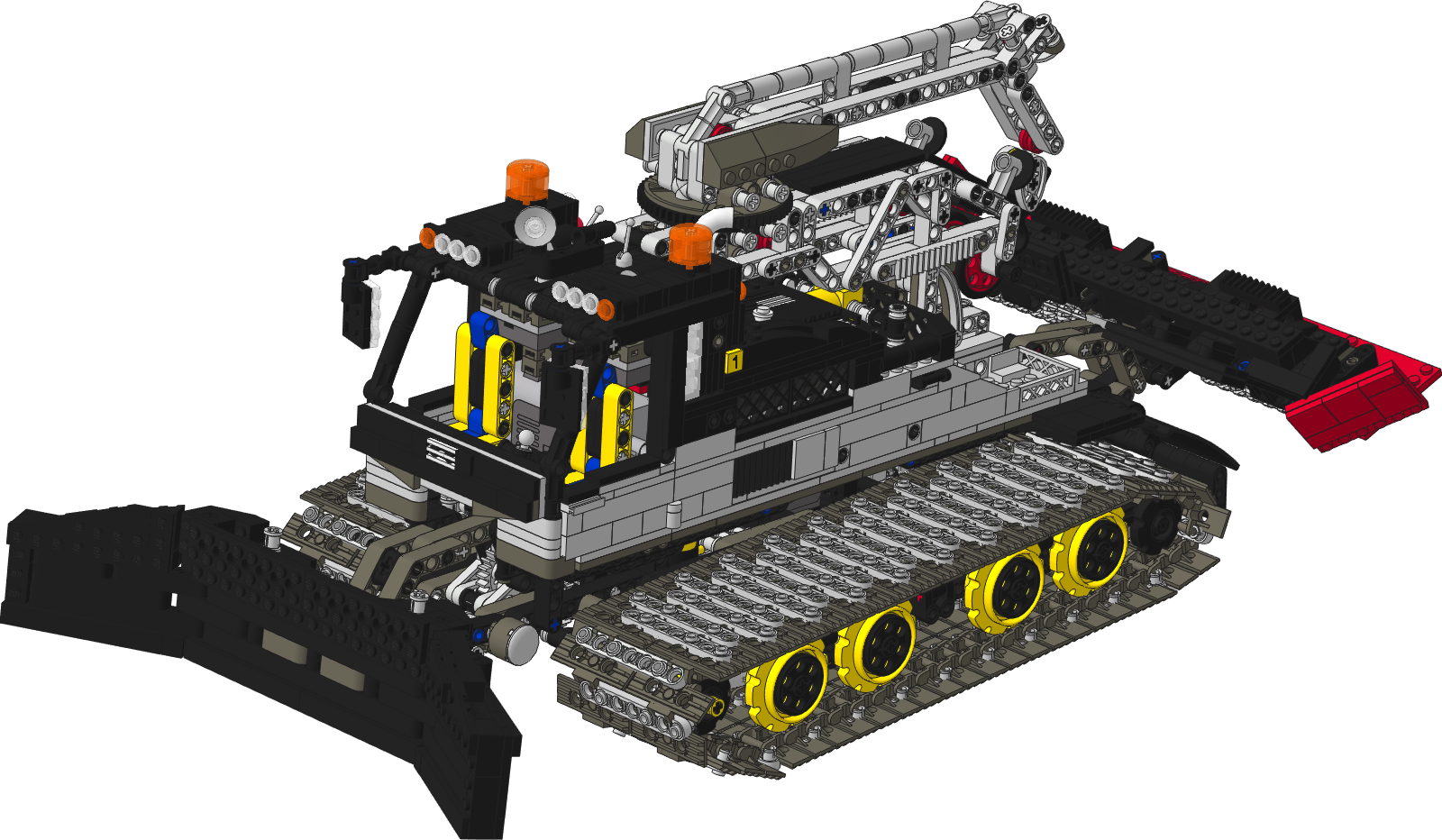 Han Crielaard writes about his model:
The Prinoth Leitwolf snow groomer model is seriously modified last half year; modifications are: remote controlled power functions are embedded to drive the model and to operate the front blade and rear tiller. The lift mechanism is now operated by pneumatic cylinders. And last but not least the new track system is applied (double tracks on each side) with a 'track tension' mechanism provided by using shock absorbers. All other functions are still there: working V6-engine, drum winch, rotating front blade, etc. More information (building info, development time, video, pictures) on
http://www.designer-han.nl/lego/prinoth leitwolf.htm
Here is a "live" picture of the Leitwolf (together with its human-scale counterpart), as well as a video of it in action:
Now, flicking the switch into "speculation mode"...
Snow groomers may also be known under other designations, like "snowcat" or "PistenBully". And it's this last name that potentially raises more interest… Remember
the rumours about sets for 2009
? That's right, such a name is present, which may mean that we'll get a LEGO snow groomer next year.
Of course, I personally doubt LEGO's snow groomer will be as much detailed and functional as Han's version, but it may give us an idea about what such set, if the rumour is indeed true, may look and work like. Maybe even some of its mechanisms, most probably the front blade and rear tiller, will incorporate new Power Functions elements, like those mentioned at
TBs
TechPoll 04
...