It was very unlikely that no one had taken more pictures to the new 'Crane Truck' (8258) at the Nuremberg Toy Fair 09, last February...

So here it is a new (old) photo, recently discovered by someone, at an Italian Toys website (Hobby Media).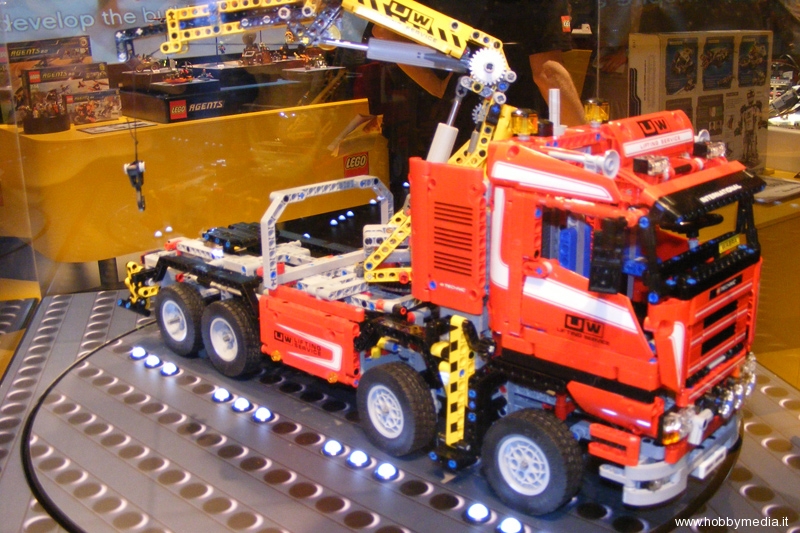 Taken from this angle and with this perspective, it looks the 2nd front axis, may also steer like the rear wheels on the Mobile Crane (
8421
).
Meanwhile, some are commenting that consumer price for this set, may get above the price at which the previous flagship (
8275
) is being sold. Lets wait and see...

Thanks for the hint, Ryan!