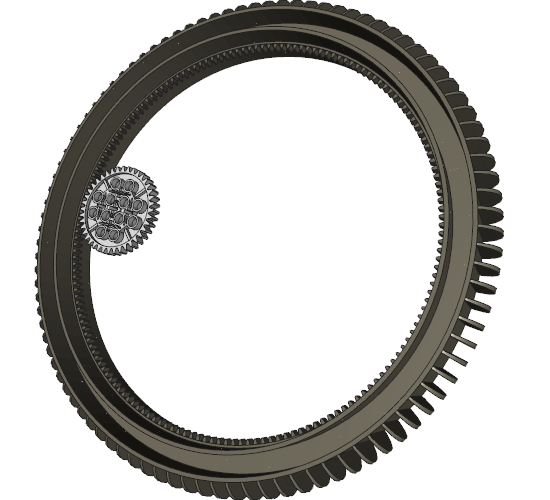 If you have ever used
Sariel's Gear Ratio Calculator
before, you're qualified for a surprise: it has been completely updated and has become even easier to use and with added functionality.
First of all, you can now easily choose which gear is driver and which is follower using a visual drop-down menu with 20 different gears, including all three available differentials, the two Technic turntables and the Hailfire wheel. You can select up to 25 pairs of gears and you will get gear ratio information for each pair of gears as well as for the cumulative result.
A second utility has been added to the page: a
Gear Coupler
. You can select different distances based on a grid of either liftarms or Technic bricks (the horizontal spacing between the two types is different!) and for each distance all available gear combinations and their resulting gear ratios are shown, ordered from low to high.
This second tool only works for parallel gears so the differentials, the worm gear and the single bevel gears are not taken into account. Just like for the Gear Ratio Calculator, gear ratios are indicated next to each possible gear combination.
The calculator was made using the jQuery library so you will need to use a JavaScript enabled browser that supports this technology (IE 6+, Firefox 2+, Safari 3+, Opera 9+, Chrome1+).