Nico71 built a 5 digit marble counter, to integrate in the traditional GBC display at Fana'Briques 2010, that will happen in one week.

I've seen such a GBC counter before, done with one NXT, but never a pure mechanical one.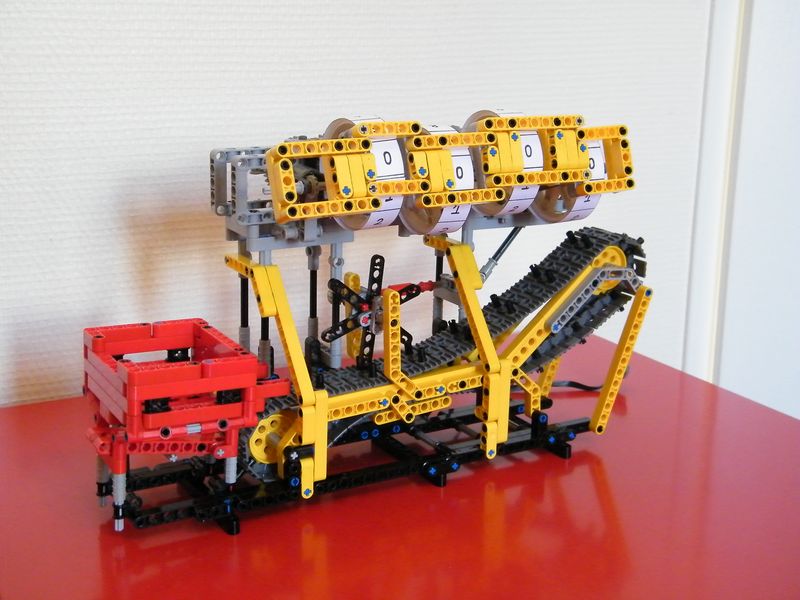 The image below shows how the series of 1:10 reductions were achieved in the gear train.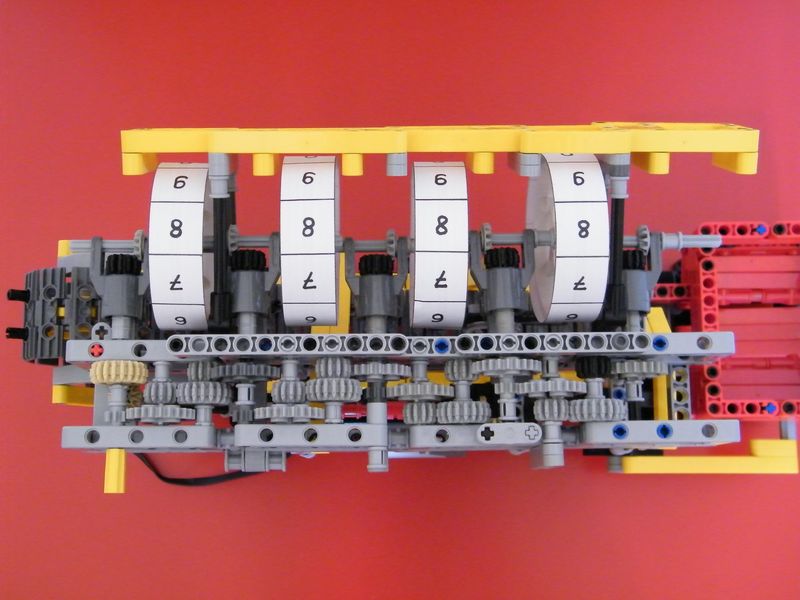 To read more about this Nico's model, please refer to his
website
, or visit Fana'Briques 2010 to see it in action.