Sariel made an interesting demonstration and realization from Oldham and Schmidt couplings, with LEGO Technic parts.


The Oldham and Schmidt couplings are two various mechanical solutions for transmitting drive between two parallel axles that are not aligned in line.
Geeky as he called it, but might become useful at some point in time...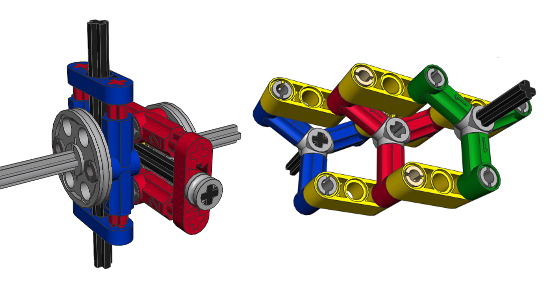 As usual you may read a full explanation by Paul, at
Sariel.pl
.