Something you won't wanna loose!...

After one and half year writing, the long waited Sariel's book sbout LEGO Technic, will become available this year (Fall 2012), as announced by himself today.


The book - The Unofficial LEGO® Technic Builder's Guide - is published by No Starch Press and focuses on explaining the theory and principles that rule the world of LEGO mechanisms, while providing plenty of practical examples. With over 300 pages printed in full color, showing more than 500 figures and 40 building instructions, the book should be helpful to any LEGO Technic enthusiast, regardless of his building skills.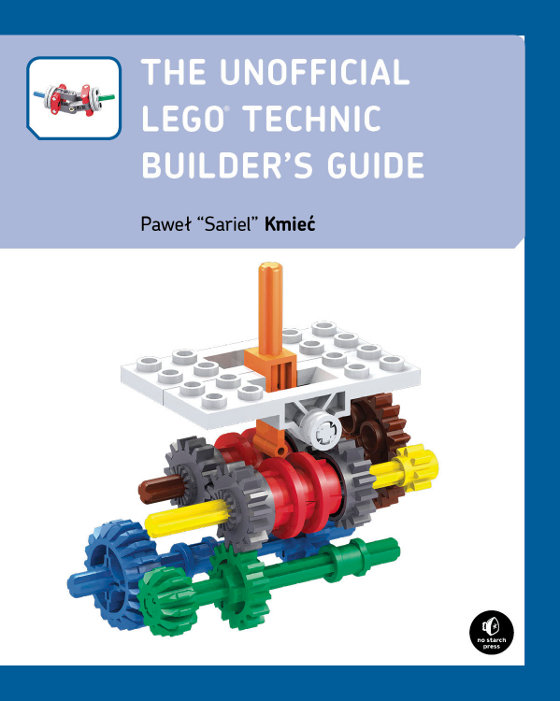 While the book uses vehicular LEGO models as primary examples, the theoretical knowledge and working principles it describes can be applied to any sort of mechanism. The 20 chapters start simple for first-time builders, but quickly move to advanced material. The book covers subjects like:
Gear wheels and gear ratios
Levers and linkages
Pneumatics and custom pneumatic devices
LEGO motors and their characteristics
Suspension and transmission systems
The modern LEGO Power Functions system and its elements
Reinforcing your builds
Studfull system vs. studless system
Methods of scaling and modeling of various vehicles, from bikes to helicopters and airplanes, including challenges and opportunities that come with different types of vehicles
Visit
nostarch.com/technicbuilder
to learn more about this book, or read the full original announcement at Paul's
website
.
Meanwhile and because you're probably eager to do it...
the book is already available for pre-order worldwide from your favorite booksellers, including
amazon.com
and
amazon.co.uk
.
The book will also be available as an ebook.