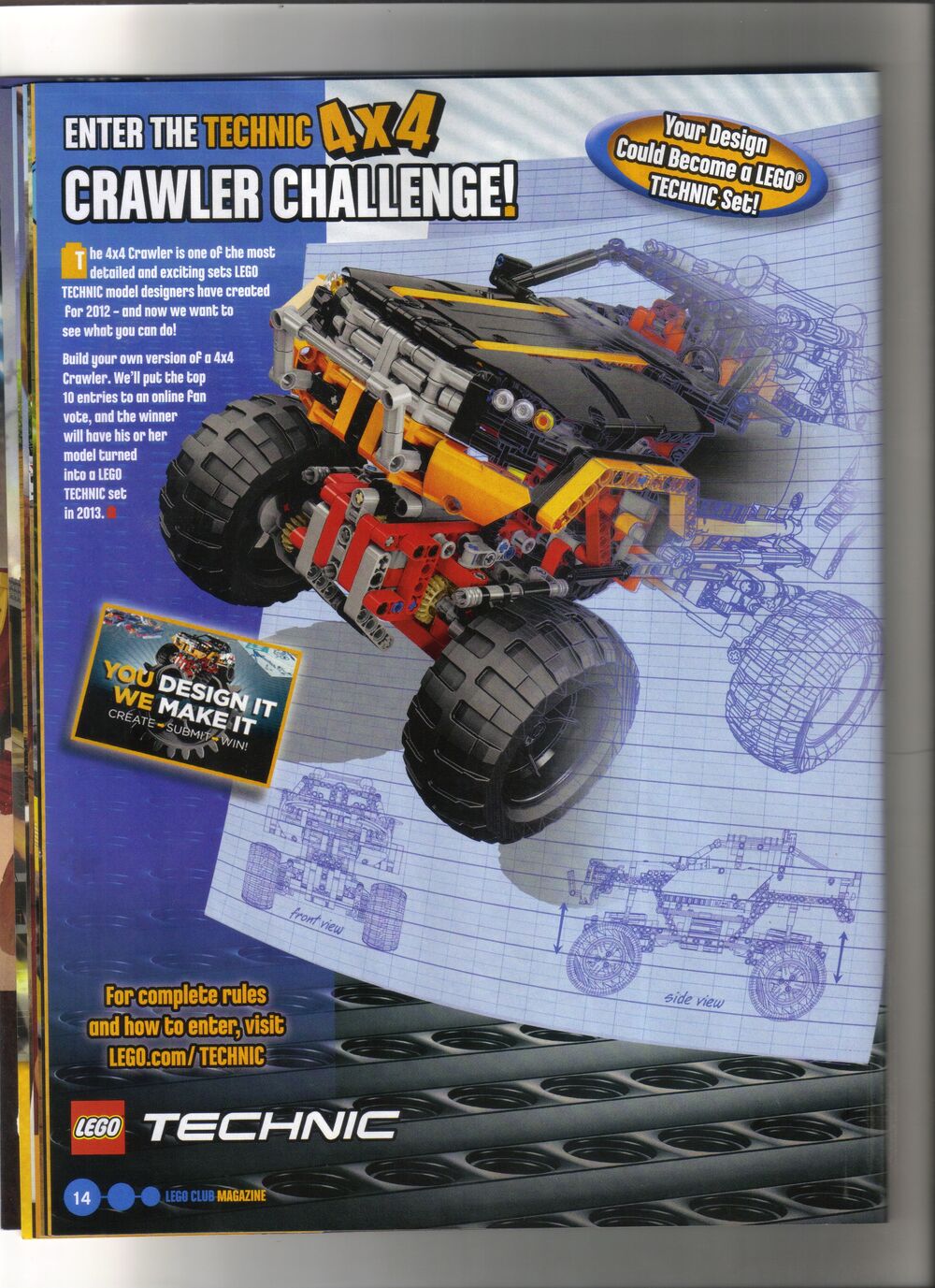 After a first hint from Jeppe at Technic blog, in May [
1
,
2
] about a new Technic Challenge to come still this year, someone found today a related advertisement at the LEGO Club Magazine.
Not that it adds much details, but after previous rumors we got sure that the competition involves this year's Technic flagship (
9398
4x4 Crawler
).
You will have to build your own model and LEGO will select a short list, with the top 10 entries for the fans to vote!
The winner will get the fabulous prize of seeing his model turned into an official set for 2013. Of course it won't be that straightforward and the most voted model should be subject to a review process in order to make it producible and sellable. Basically to make sure it follows the same LEGO Technicr rules followed by their Designers and that target age group will be able to build the model without much trouble.
I'm sure that more details will be out still this month. I'll attend
LFW
at Skaerbaek (29-30.Sep) this year (looking forward to meet with some of you), and will bring the news from there if those won't get published anytime before.