This week I decided to highlight the latest creation from Nico71 (Nicolas Lespour), a braiding and wristband machine.

Although it is not a first time we see some kind of weaving machines made with LEGO Technic elements. We have seen machines for braiding, knitting and even a mechanical loom (this one also developed by Nico), all applying different mechanical solutions.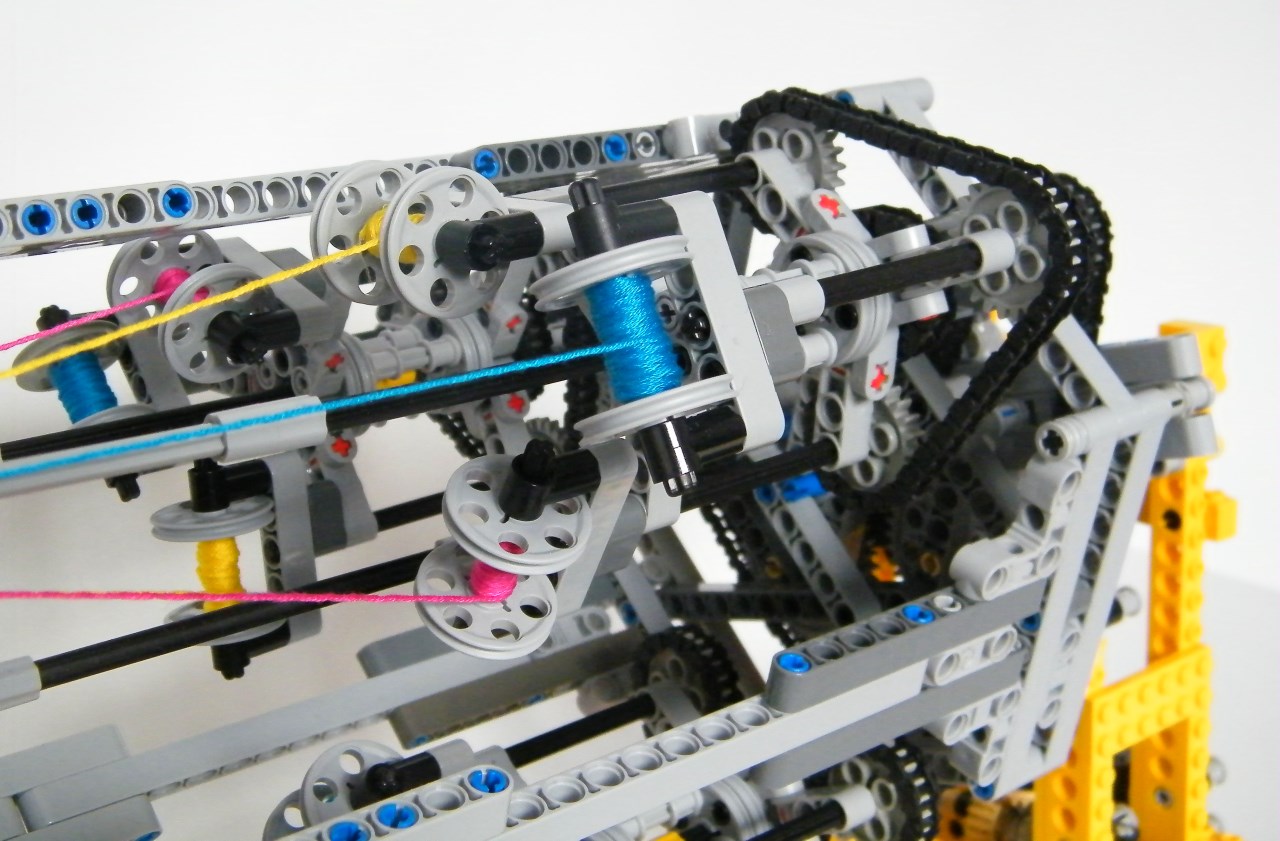 You can read a detailed explanation about how this model was build and how it works, at
Nico's website
.
There you will also find many photos and building / machine setup instructions in a photo sequence style, as we're already used from Nico.
Disclaimer:

Please avoid sending requests to post specific models on this TBs
section.

We understand some of you would enjoy to see your creations featured here, but please understand that because only one video gets highlighted per week, it is impossible to accommodate all the great MOCs continuously build by the Technic builders out there. They simply won't fit all and that's also not the purpose of this blog (see the header statement).

Many of your MOCs are scanned anyway and listed for later publication when they do not fit immediately. However some remain in the backlog queue just for too long and eventually loose the relevance or the publication opportunity window. As a rule of thumb, we also avoid publishing MOCs that have been featured by their authors or other fans at some other great web places dedicated to the Technic community out there. It doesn't mean that occasionally some won't get published here anyway.


Thanks for your understanding!